Level Up Your Marketing, Build An Audience of Buyers & Make A Bigger Impact
We help entrepreneurs build profitable businesses using proven content marketing strategies, even if they have busy lives and without compromising their time freedom, family life, or faith values.
Ready To Finally Master
Online Marketing?
You have God-given gifts, and we exist to help you serve and multiply them.
Each of our programs will show you how to show up online as an entrepreneur, not just an influencer. Create a marketing strategy that helps you get profitable, not just popular, and grow a wildly lucrative business that attracts clients & customers consistently as you serve with confidence. 
5 SECRETS TO CREATING IRRESISTIBLE CONTENT CONSISTENTLY
(Even If You Are Super Busy and Without Being 'On' All The Time)
Get my exact 5-Step System to nail your content creation once and for all, grow an audience of buyers (not just followers), and show up unapologetically as an entrepreneur without spending all your time glued to your devices.
I'm a marketing strategist, entrepreneur, and educator helping creators and entrepreneurs leverage profit-driven online marketing that's purposeful. #profitabilityoverpopularity
Passion, faith, and an unwavering commitment to serving you drive everything we do as a company.
And hey, around here, your success means everything to us, so I hope you find our training practical, impactful, and easy to follow.
Text 'Kim' To (866) 498-2080
& get weekly marketing videos & resources directly from me
If you're looking for practical marketing & business advice, sprinkled in with some serious truths about growing a highly profitable and online business through a season of chaos, you'll love the show.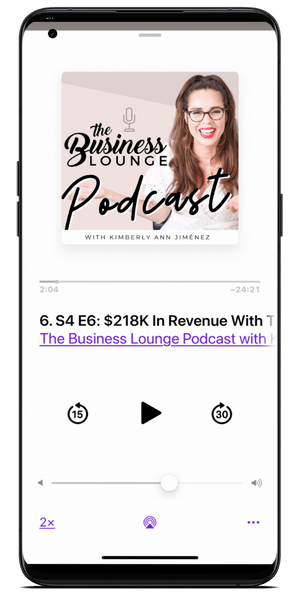 If you've been spinning your wheels piecing marketing advice from 7 different blogs, 11 YouTube channels, and 5 Podcasts with little to show for it, it's time for a change.
There's only one place on the internet where you'll learn how to design a profitable marketing plan, get real-world, proven strategies (not just theory), and build a profitable business that multiplies your gifts, serves with integrity, and is built for the long-haul.
Trust me, The Business Lounge is the program you wish you had found years ago.
profitable marketing advice for modern entrepreneurs
Get your weekly dose of profit-driven marketing, business, and life strategies to start or grow your online business, making an impact, and re-design your dream life.
With over 200+ episodes, we have you covered.
How To Create A Content Calendar
(Using Trello)
Kimberly Ann Jimenez,
Digital Strategist & Founder
Do you ever feel that you can never catch up on managing all your content?
From writing blogs, recording podcasts or videos, posting on social media, and sending newsletters. I hear you; creating content takes a lot of time and can get overwhelming.
And trust me; you are not alone.
After training and coaching over 30,000 entrepreneurs through our various courses and programs, I hear this complaint from hundreds of overwhelmed, burnt-out entrepreneurs, creators, and leaders every week like you.
And in this episode, I'm going to show you exactly the process workflow of creating content you can put in one place, my favorite tool— Trello, to keep you from feeling overwhelmed.
So let's jump into it. 
⭐Related Read: How To Create A POWERFUL Content Calendar With Trello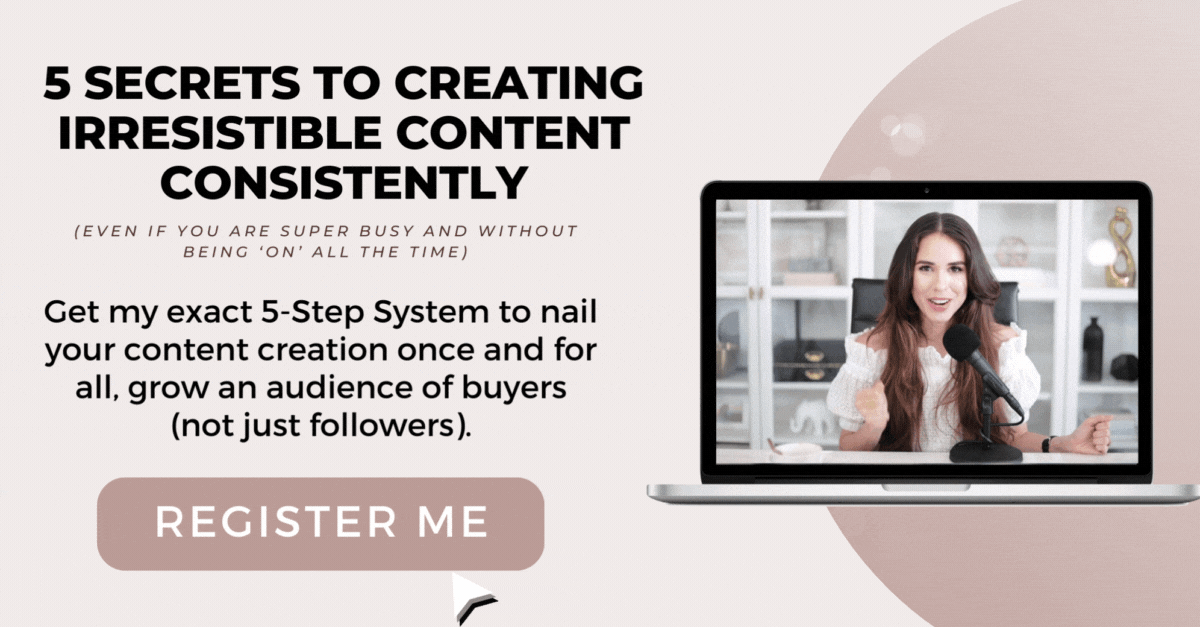 Inside Trello, we're going to move from left to right. This is how we've structured a basic content calendar workflow. And we have two main points on the board, Long-Form Content, and Micro Content Ideas.
There are two important reasons why I always recommend that you start with your long-form content.
Number one, it's going to build your authority like nothing else. You must be building relationships and adding trust and value. And that's where your sales will come from, primarily long-form content. 
The second reason is it allows you to create content on social media much more manageable. Because then you can repurpose and reuse much easier if you just started with long-form content. Whether it's Instagram reels, stories, or any post. 
You're going to start just creating a brain dump of all the different ideas you could create and make a new card for every post idea. Then add a label to the cards, so you'll know if it will be YouTube, Blog, Podcast, etc.
I recommend starting to publish your long-form content at least once a week. It can really serve you to start there and then start building as you move forward.
From Content Ideas, we're going to move into Research.
Here you start looking at some keywords, some questions that people might have, or competitor ideas so that you reach or talk about this topic from a different angle.
Sean Cannell always says,
"You must research before you press record."
And this doesn't have to be an elaborate process. You can research for 10-15 minutes to get a basic idea of what is already out there. And how you can complement the content out there instead of necessarily competing.
It can be on YouTube or podcast, or it's going to be on your actual blog.
The next step is Production. This is where you're going to start creating the actual thing.
Whether that is a blog or podcast, or YouTube video.
You're going to record it, you're going to outline, you're gonna write it, you're going to edit all of that. And that happens in the production phase.
One of the things that I find extremely helpful in the production phase is having a big brain dump on everything that is required to go from idea to actual publication.
Dive Deep—The Content Calendar System 2.0 is our signature program where you'll learn a much easier way to manage your content. It doesn't involve spending hours on end glued to the computer churning content.
And have all your checklist for your Production phase to break down specific action steps and track your progress as you get things done.
And hey, if you just have all the list in your head, it will be overwhelming and chaotic. And we don't want to do that.
Instead, have it all outlined here in Trello or whatever tools you use. So it's easy, and it's entirely out of your head. All you have to do is follow the checklist.
And as you complete each step, you can just mark it off, which is helpful.
Get access to Trello Template Pack and nail your Trello productivity without wasting hours building your boards from scratch, even if you've never used Trello before…
So once you're ready to publish, start moving those cards over in the Ready to Publish section, which just signifies you do the final touches.
Like the last proofreading, create some of that micro-content. And then we hit publish. And that is it.
Once everything is set, you're ready to publish your content and put it out to the world.
Quick Tip: Share it on your newsletter or social media and let them know you have just published your new video, podcast, blog, etc.
One of the things that I want to share before moving to Micro-content is to have Content Buckets for your individual social media platforms before you go into your micro-content ideas.
And I do not recommend that you try to tackle all social media platforms at once. You should have one pillar of a long-form content platform and one supporting one.
So that can be YouTube and Instagram or Blog and Pinterest. It's totally up to you and where your audience is at.
So, this is what I would highly recommend that you do.
For example, set a time to post for your Instagram—Post once a day. And then have 5 content categories to post on this platform— business advice, video teaser, personal posts, promos, and behind-the-scenes.
So you know that you will have those kinds of posts, then you can go and outline or brainstorm different ideas for your Micro-content Ideas.
When you have your buckets and content cards ready— images and captions on your Micro-content card-you can label on what platform they will be posted.
Once that's done, you want to schedule that for a particular date.
And that pretty much has that week figured out!
The idea here is that you're going to be planning all of your content in one place and then taking that to wherever you're publishing it.
So you want to do the same thing with all of your platforms.
Start adding content based on the schedule that you've set up for yourself.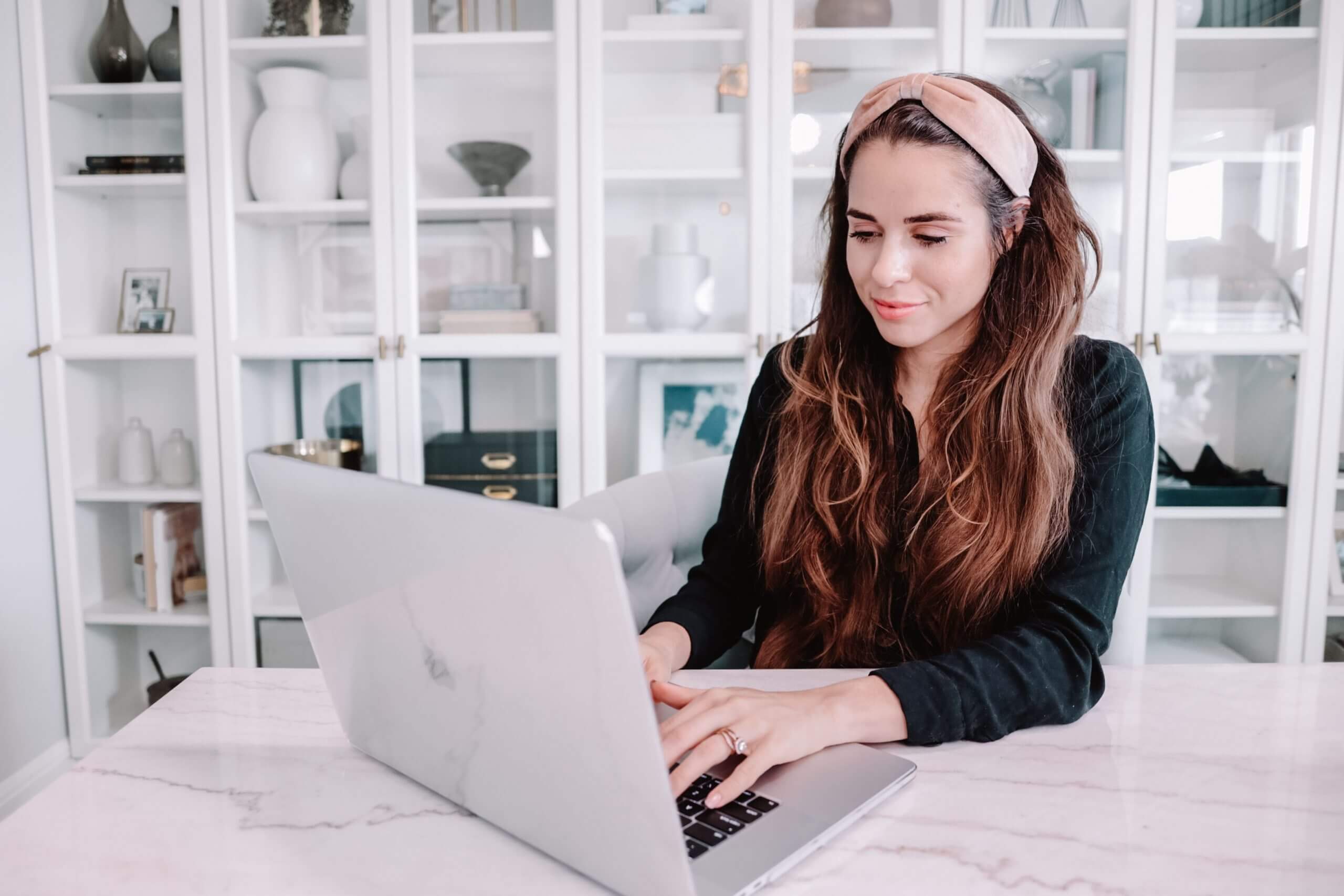 This whole process is straightforward and simple.
I hope you're starting to see how this entire process of having a Content Calendar can help you relax, not stress so much about the content you're creating, and, more importantly, not be overwhelmed or stay stuck.
And so, I want you to start creating more content because you're a creator, not a consumer. That's what entrepreneurs do.
If you want to dive in deeper, you must sign up for the Content Calendar System 2.0. You'll learn how to repurpose your content and get as much mileage as possible.
And hey, if you enjoyed this episode and want to dive deeper into content marketing with me, here are three ways you can work with me.
1. Sign Up for Our Blogging Class– Get a FREE Download to our success path and know what to work on and not work on with your stage right now so that you can reach your goals faster and more clearly.

2. Listen to The Business Lounge Podcast– Come and Listen as we dive deeper every week into Advanced Business and Marketing strategies in the podcast.

3. Join The Business Lounge– Join our membership program where Chris and I coach and train online entrepreneurs on how to leverage proven + practical business and marketing strategies. To level up your business, attract more buyers, and create a business you love. 
For now, I would love to hear from you.
Tell me in the comments below or message me on social media at @kimannjimenez.
What's your biggest insight or takeaway from today's episode?
And most importantly, how can you put it into action right now?
I'd love to hear from you.
Un beso,
Kim ❤️
Join The Business Lounge!
Master Online Marketing, Turn Followers Into Buyers, & Increase Your Income…  
(All without feeling confused + overwhelmed trying
to figure out what to work on next).
"Return on my investment in one week, seriously! After finishing Module 1, I took what I learned and put it into action. I got two new clients right after that!"
ELIZABETH MARTINEZ | PR SPECIALIST
"The Business Lounge is one of the BEST investments
I've made in my business."
MONIKA TOVEZ | ONLINE BOUTIQUE COACH
"The course's worth truly is immeasurable. It's the best gift you can give yourself as an entrepreneur."
YEIRA CALDERON | FOUNDER SOCIAL WAVE
"My girl, like literally, this Zero To Social course is what I've been wanting for the past 6 months in my business. I am BLOWN away. You have EVERYTHING someone needs to really create a social media strategy and a social media-based business."
CLARISSA RODRIGUEZ | FOUNDER ROCK AT COLLEGE