Trello Shortcuts:
Show Label Titles in Trello
Kimberly Ann Jimenez,
Digital Strategist & Founder
Hey familia, welcome to our first episode of Teaturial where I answer all questions about marketing, productivity, and business within two minutes over a hot steaming cup of tea.
In today's episode, I'm going to walk you through how to reveal the title of your Trello label with a click of a button.
One of the common questions I get from Trello users is "how do I get my Trello label to show up on my board?"
You can absolutely do that by just clicking on the label and then Voila! It shows up.
And the easiest way to do it is just by clicking on the semicolon key(;).
And that's it; you already know how to show up and hide your label for less than two minutes, cool, right? 
So, if you have a question and you'd like for us to answer it in the upcoming teaturial, drop it in the comment, and I'll answer them on the next teaturial.
With that, I created a free Personal Trello board template just for you, it will help you save time if you're just getting started.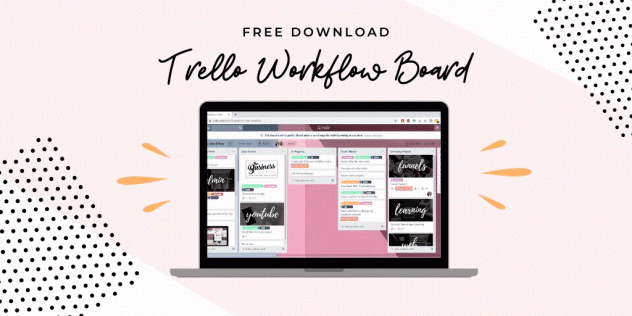 And if you're already a big Trello fan, we just check out our new Trello Template Pack here. Our readers have been asking for paid copies of our most popular Trello Templates and they're finally here. 🥳
Have a Trello question? Post it in the comments section below. We'd love to help get your Q's answered in future tutorials.
xx,
Kim
Spend Time Nailing Your Productivity, Not Your Trello Boards
We're big Trello fans, but staring at a blank Board wondering where to even begin isn't the most productive way to nail your workflow.
Enter our brand new Trello Template Pack.
With a few clicks, copy 7 of our Top Trello Board Templates, get right to customize your workflow and skip the headache of starting from scratch.
Ready To Master
Online Marketing?
It's time to choose profitability over popularity and get needle-moving results.
Get started inside The Business Lounge.